Sheet Metal Prototyping in Sanwo Rapid
Sanwo Rapid provides sheet metal prototyping services for your project of a fast-turnaround and cost-effective solution. The sheet metal prototyping services include laser cutting, bending, and stamping flat metal for both rapid prototypes and low volume production manufacturing.
Ready to start your project of rapid sheet metal prototypes? SanwoRapid has exact capability for quick-turn and rapid-made sheet metal parts, or assenblies. With our high-experienced project and engineering team, will work with our customers trustfully, and specifically understand what customer needs on sheet metal production. Sanwo Rapid will always keep manufacturing quality of the available materials and processes to get your parts on time or advanced delivery within specification every time.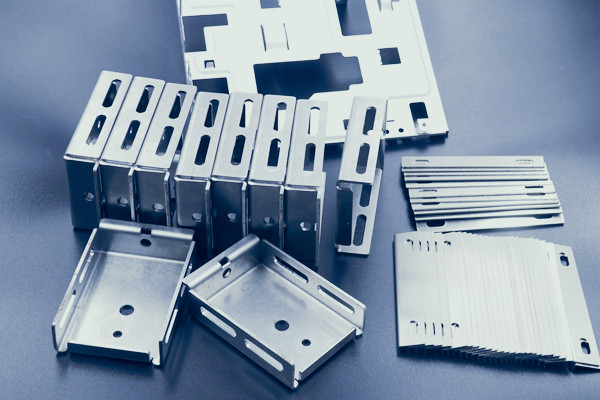 Custom Sheet Metal Fabrication
Sanwo is a rapid sheet metal fabrication company in China supporting the Sheet metal manufacturing service by Sheet metal Drilling, Laser Cutting, Bending, Stamping, Welding, Soldering, Brazing, Riveting and finishing. We are professional on providing customer the best process suggestion and solution on their custom parts according to the 3D CAD and specifications. Rapid sheet metal prototyping is used to make light mechanical assembly parts such as housings, carbines, enclosures, shells, brackets, mounting plates and other form fit components.
Sheet Metal Bending and Stamping
Ideal for making the sheet metal parts in acquires shape need to pass through a series of workstations like cutting, punching and coining, between the works, Bending and Stamping are the most important processes for custom sheet metal part creating. As leaders in Rapid Sheet Metal Fabrication, Sanwo rapid is capable to Bending and Stamping the Sheet Metal Parts into special features and multi-functional structures by our home made CNC die and tools, quantities range from 1+ prototype to short run metal parts even to 100K+ manufacturing productions. We are able to provide solutions for any complex applications and we are maintained the quality effect between each sheet metal.
Application and material finish for sheet metal part
Sanwo has served for a variety of industries of sheet metal prototyping parts including:
Aerospace and Defense
Automotive and Medical
Consumer and household
Electrical and communications
Energy and Machines



Material and finish including:
MATERIAL
FINISH

Aluminum Alloy:

AL6061; AL5052; AL1050; AL1060; AL1100

Welding, Riveting; Sandblasting; Anodized; Painting; Plating; E-coating; powder coating;logo engraving

Stainless Steel:

SUS301; SUS304; SUS316; SUS201

Welding, Riveting; Bluing Painting; Plating; E-coating; powder coating;logo engraving

Common Steel:

SECC; SGCC; SPCC; SPHC; SPTE

Welding, Riveting; Bluing Painting; Plating; E-coating; powder coating;logo engraving

High Grade Steel: 65Mn;

SK5; SK7;SAPH440;HC340; Q295




Welding, Riveting; Bluing Painting; Plating; E-coating; powder coating; logo engraving