Rapid 3D Printing Service in China
3D Printing Service | 3D Printing Supplier | 3D Pritning Prototype | SLA 3D Printing| SLS 3D Printing | Metal 3D Printing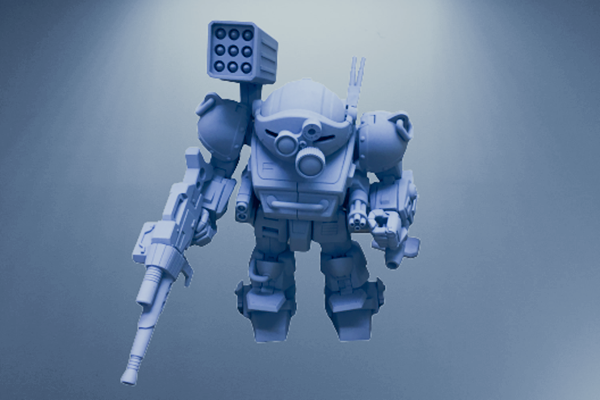 Rapid Prototyping 3D Printing, SLA and SLS
We are the expert of rapid prototyping in China, at Sanwo Rapid, we are applying the latest digital technology for model making, and providing Rapid 3D printing SLA and SLS prototyping services around the world. Our highly-experienced staff is capable to meet any stringent demands with the 3D printing, SLA and SLS Process. we are striving to meet any specified requirement and lead times in the highest standard at an affordable price which benefits from Rapid Prototyping SLA and SLS and 3D Printing , we would love any challenge in model making from customer.
Rapid 3D Printing Prototype
3D printing is a latest technology for rapid prototyping, it is an additive manufacturing process for any 3D CAD designs in whether simple or complex structure; Flat or Pipe design; transparent or opaque needs; Soft or Hard functions; Plastic or metal material, as the Material choice for 3D printing range from Elastomer, resin, thermoplastic to metal. In General is that Rapid 3D printing can help customer create any not machined friendly design and specifications which are ideally demanding in application apply on defence and aerospace, automotive and medical, electronic and household.
Rapid SLA Printing Prototype
SLA Prototyping is one of the oldest 3D printing process with a UV curable epoxy resin base system. the entire process of part building is totally automatic that enables the construction of complex structures. It is an inexpensive and fast process for rapid prototyping and finished products with a good and smooth finish. Benefits from the above, parts that produce from SLA Printing are most often used as models master pattern transfer to the urethane castings parts copy. Besides, SLA Printing is also applied for the mockups, concept models, appearance models, presentation prototypes and toys prototypes
Rapid SLS Printing Prototype
SLS printing is also an old 3D printing additive manufacturing process to build a workpiece in layers by using a high power laser to fuse the powder material into formed. SLS Prototype adapt to manufacture parts with either plastic or metal, it is applied on functional engineering components and performance evaluation prototypes as the material are strong on performance, resistance to chemical, and flexible on pressure. SLS prototypes are always rough on surface of the finished parts, so it is hard to have a SLS prototype for appearance checking. However, as the Part building time is short and product performance is highly in strength, it is a very good and cost effective process for functional testing or assembly simulation.
3D PRINTING SLA SLS Materials Metal/Resin/ Thermoplastic /Elastomer Epoxy resin Polyamide (Nylon) Applications Functional prototypes Performance evaluation Direct manufacturing Pattern masters Form and fit Appearance models Functional prototypes Performance evaluation Direct manufacturing Described Fragile More accurate Fragile More accurate Robust Very functional.