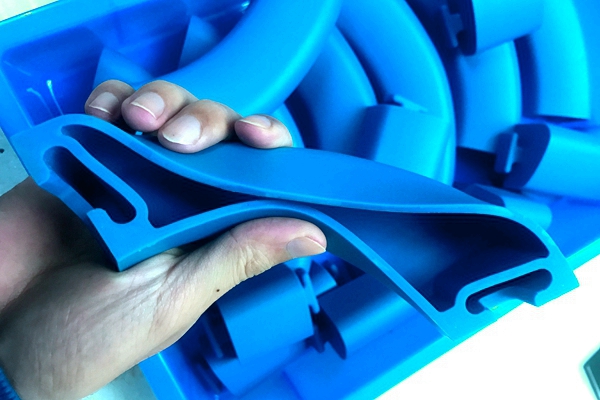 Soft Plastic Compression Molding
Sanwo is professional on all kinds of Rapid Plastic prototype and manufacturing process. For soft elastomer plastic manufacturing, Compression molding is undoubtedly an ideal process for prototype and short run soft plastic parts manufacturing by using a Steel mold without any draft design setting. It is an old forming process with a simple steel mold make by CNC machining and EDM, contains a lower and upper mold plate in cavities without sprue gate or runners, which the final product from compression molding is without any flashes, parting lines or pin mark. Benefit from this, Compression molding can use for car part soft air pipes, keypads, protected shells, camera lens cover, soft toys, sealing gaskets and so on.
Time Efficient of Compression molding
Compared to Rapid Injection molding, Compression molding is also a production process to make the Final product in production material and production finish. However, as the mold of Compression molding is very simple that the cost and lead time for mold is lower and faster. There is no need to have the T1 to confirm as compression molding production has no shrinkage or oil on mold, the color effect for compression molding production can be confirmed during the material preparation when the mold is making, hence the total delivery is also short. In general, Compression molding is time efficient to use a prototype delivery to do the injection production.
Material Choice for Compression Molding
Compression molding is a process only for soft plastic especially silicon, rubber and silicone rubber, there are also a lot of elastomer material including EPDM, NBR, SBR, Neoprene, IIR, FKM, PU, TPU, TPR, TPE and LSR. Colors of compression molding soft parts are according to any Pantone or Ral Number, and texture of the part surface can according to the VDI or mold tech number.