Quotes of CNC Prototyping from Australia
Views: 277 Update date: Jan 13,2022
Sanwo Rapid Manufacturing high accurate CNC prototyping capabilities enable us to produce the design models for customer in fast turn around, high quality and low cost. Recently, we got some quotes of CNC prototyping from Australia clients, below are the details:
1. Please offer 10.000 sets for machined cnc by magnesium alloy.
2. Hi I am looking for a price for 20 parts CNC turned and drilled from Black POM-C (Acetal). The required tolerances are outlined in the pdf drawing. Thank you
3. Looking for functional protype
4. I would like to launch a wooden plates for this upcoming collection and I would like to ask for a quote for the design that I currently have. Are there minimum quantity of order? If not, I am thinking of 200 pieces. What are the options for woods? If I choose maple, ash, pine or oak, what would be the estimated cost of each type of wood? Lastly, on the back side of the plate, I would like to add etching for the logo of my studio. Are there additional cost for that? No surface finishing is needed just sanding. Quantity : 200 pcs Process: CNC rounting I am looking forward to hearing and working with you. Thank you Sincerely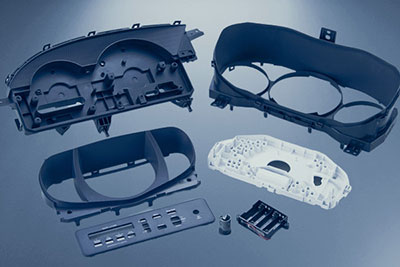 5. What we want to make is a UV stable, reusable plastic cage to cover a sticky paper trap. The mesh should have approximately 10-15mm gaps. The cage should also have provision (e.g. holes or tabs in each corner) to attach a string to allow it to hang in either a portrait or landscape fashion. is it possible to get an estimate of what it would cost to design and develop moulds and produce these sorts of cages? We would also be interested in understanding what a minimum production run would be and turn around time
6. I need this part as prototype: its a STEP 3D Model, needs to be milled, Material: Al99,8(A) or Al99,7 or AlMg4Mn3 or AlMgSi0,7 what is cheapest. surface Finish just simply finish milling, mean roughness about 1,6 DIN EN ISO 1302 no colour needed
7. Hello i need a prototype of my product for a présentation . I would like Whith plastic material black gloss for the process i would like the least expansive but of a good visual quality. I need only one pièces Trank you

8. Material: grade 5 titanium; quantity: 2 pieces; color: raw titanium; process: cnc machining; Surface finish: bead blasted

9. Hello I require 10 parts manufacturing in a food safe material. Can you advise of a suitable material / process?
10. Need to design a prototype for a simple product. I have attached a photo of the product. On the backside would a snap device that you can adjust the curve.
Sanwo Rapid has great experience and broad knowledge on Metal CNC prototyping with a variety range of metal alloys like Aluminum, Magnesium, Zinc, Brass, Cooper, Titanium and Stainless Steel. You are welcome to contact us: info@sanworapid.com
Prev:Simple Tips about 3D Printing Prototype
Next:Rapid Low Volume Manufacturing Service