Rapid Low Volume Manufacturing Service
Views: 529 Update date: Jan 05,2022
With the increased competition on product innovation,rapid manufacturing becomes a crucial method to utilize the short runs of production benefits to going ahead of your competitors. Low volume manufacturing provides from one part to hundreds of thousands of parts in order to take your product into market at quicker time. If you only need a few parts or prototypes, you could consider one of our technical services. At SanwoRapid, we work with every step of the production path from prototyping to production. Once you're ready to start your new project, contact our team and upload your files to get an instant free quote.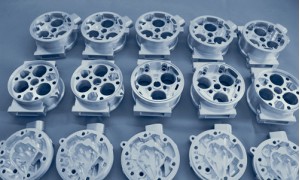 Advantages of Rapid Low Volume Manufacturing
Rapid low volume manufacturing is the future of production efficiency. It make production more flexible and targeted. no matter what quantities of parts are needed, low volume production technique can support all your demand at a short run of production time.
Rapid manufacturing of low volume parts could effectively avoiding problems that may occur on mass production period. It could be more customized and detailed to functional test and engineering verification of pre-series parts, making sure of all standard usages when doing scale manufacturing.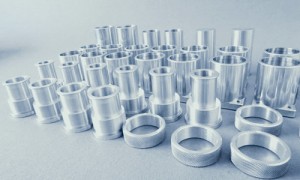 Rapid Low Volume Manufacturing Processes
At SanwoRapid, we are always here to support your project from the initial product reviews of design manufacturing feedback and quotationn to strict quality inspection of the manufactured parts. SanwoRapid's rapid low volume manufacturing techniques cover plastic injection molded parts, CNC machining components of metals and plastics, vacuum casting of 2K or 2K+ molding, and pressure die casting as well.
Plastic Injection Molding
Injection molding is mostly used for plastic parts of low volumes or large scale. It could be quickly making thousands of plastic part copies within days, but needs to prepare a custom mold based on the project's specifications. SanwoRapid offers high-quality aluminum prototype tooling and steel tooling both for demands on low volume plastic parts. We can deliverplastic injection molded parts within 7 days around the world at a competitive price. Sheet metal fabrication of bending and cutting, and pressure die casting as well.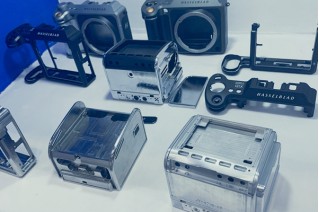 CNC Machining
CNC machining includes milling, turning, EDM, surface grinding, and mores, which is a manufacturing process that using a pre-programmed computer software directs the movement of industry machinery and tools. SanwoRapid has good-in CNC machining equipment to produce complex or simple plastic and metal parts. Advanced 3-axis, 4-axis, and 5 axis machining capabilities that could offer precision CNC machining parts at tolerance of±0.02mm, max machining length of 1.2m.
Vacuum Casting
Vacuum casting is a technique used for producing small quantities of functional plastic parts. Usually it uses two-component polyurethanes and silicone molds. Vacuum casting process is one of the most perfect way for functional and appearance prototype or model making. Mostly, medical device shells and automotive lamps choose to apply the vacuum casting method. Through this process, parts can be made by two or more different materials with different surface colors.
Sheet Metal Manufacturing
Sheet metal is the most common used manufacturing parts in our daily life, like sheet frames, chassis, containers, covers, enclosures, and brackets. It is one of easiest process around low volume manufacturing processes. SanwoRapid's sheet metal manufacturing including cutting, bending, stamping, and punching for both prototype and short run low volume production.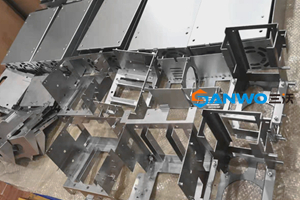 Pressure Die Casting
Pressure die casting is a manufacturing process like injection molding which using a machine and pressure casting dies to create parts from molten metal. Commonly, pressure die casting is typically used for large scale production, but at SanwoRapid, we specifically offer this manufacturing services forlow volume production run. We provide materials options of Aluminum Alloy (ADC10, ADC12, A380, A384, A386, A390) , Magnesium Alloy (AZ31B, AAZ91D), Zinc Alloy (Zamak 3, Zamak 5), and surface finishing services as well.
Low Volume Manufacturing Applications
1. Industrial-grade engineering prototypes;
2. Functional prototypes that match the final product;
3. Pre-production components for verification testing;
4. High-requirement custom parts;
5. Fast turnaround production parts.
Ready to Start your Project and Order Now?
Get start with low volume manufacturing or rapid prototyping manufacturing of your next project? Send in your design 3D/CAD files, we'd love to discuss and quote your project details.
Prev:Quotes of CNC Prototype Machining from Australia
Next:Core Aspects of Precision CNC Machining