Quotes of 3D Printing from Worldwide Clients
Views: 82 Update date: Nov 10,2022
We are the expert of rapid prototyping in China, at Sanwo Rapid, we are applying the latest digital technology for model making, and providing Rapid 3D printing SLA and SLS prototyping services around the world. Recently, we got some quotes of
3D printing
from worldwide clients, below are the details:
1. Hi there, I am looking for a company that can assist me with producing a collection of 3D printed pieces of furniture made sustainable PLA/PETG plastics. I have provided some photos for reference for a chair I am looking to replicate. The product catalogue would increase provided prototypes can be sufficiently delivered. Can you please inform me on what range of plastics you have available, timeframes to complete such a project, MOQ's (if any) and any other relevant information. Regards
2. Hello there I was looking to know if you could make me up a model board for a car bumper. I also have some 3D car parts I need made up and I have files of all the parts I need is This something you would be interested in doing or could do let me know thanks
3. Hello I have a cad drawing of a speaker grill that will go onto a door trim of a car and U was wondering what would be the best wait to create this? I'm thinking 3d printing. I need a quote 2 please
4. Hi there, I hope you are well. I have attached a file we are looking to have 3D printed in standard white resin as two separate parts. Could you please provide us with a quote and lead time? Kind Regards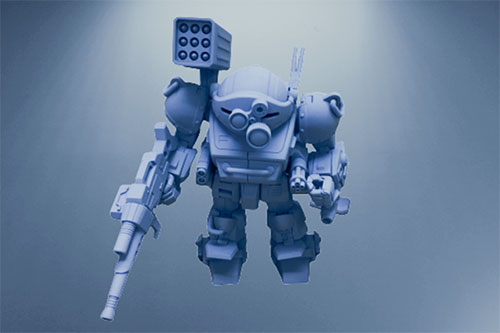 5. Hi, I would like to Know if you are able to make me, my step files in 3d metal printing, stainless steel if its possible, in any possible process, Best regards
6. im loking for best price for 3d print prototype qty 5
7. Hi, i am wanting to 3D Print the attached file out of basic PLA.
8. Hi we would like these small dinosaurs 3d printd at good resoltion and then cast in bronze. there will be 6 different poses, and just one of each, Can you do this from the 3d file we send? and what is the cost for 1 sculpture?
9. I would like to print a lampshade with SLA material black. Now I still need a price for a piece. Greetings
10. Hi, We would like to obtain a quote for the attached part. It should be printed in a ABS-like material via a SLA printer. After being cleaned and cured, should be painted in satin black. Can you please quote 500/1000/2000 units? Thank you very much and have a nice day
11. Just looking into both the feasibility and costs involved in printing this object. If this design isn't practical I have alternates hat can be used. Any information you could provide would be greatly appreciated. Thank-you. Regards
Our highly-experienced staff is capable to meet any stringent demands with the 3D printing, SLA and SLS Process. we are striving to meet any specified requirement and lead times in the highest standard at an affordable price which benefits from
Rapid Prototyping
SLA and SLS and 3D Printing , we would love any challenge in model making from customer. You are welcome to contact us:
info@sanworapid.com
Prev:When is SLS used for Prototyping
Next:Precision CNC Machined in Nylon Prototype