China Injection Molding Services Manufacturer
Views: 710 Update date: Dec 22,2021
Injection molding is a rapid manufacturing process that allows for producing parts in large volumes, or small volumes as well. Working by injecting molten materials into a mould, and it is typically used as a production process to manufacture numbers of plastic parts.
Sanwo Rapid Manufacturing - a company based in China, providinginjection molding services of highly customized and on-demand prototype to production molding.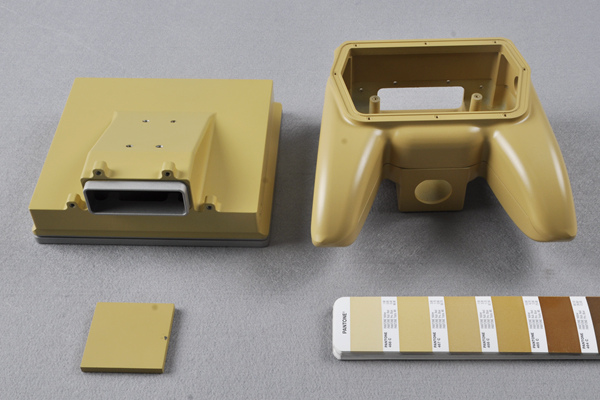 Comparative Advantages of Injection Molding Services
Injection molding is the most cost-effective method to make plastic parts at scale production or on-demand manufacturing. This technical method can quickly repeat hundreds or thousands of times, by injecting the molten plastic into a mold tool, then ejecting a solidified plastic part. During the injection molding process, using the same mold tool for each part assures the consistent quality across every piece.Injection molding services can be done with large variety of materials, surface color, surface polishes, and textures as well when compared to CNC machining or 3D printing.
Custom Injection Molding in China with Sanwo
Custom injection molding parts have been applied for various of industries including medical, automotive, electronics, and as well as daily using, such as, sports, camping, food, beverage, packaging, container and more.
1. Common Applications for Injection Molding Services
Bridge tooling
Pilot run
Functional prototyping
Low volume production
2. Services Offered in Sanwo Rapid Include
ISO 13485 & ISO 9001 certified company with ISO environment
Sanwo Rapid is certified and compliant with ISO 9001 and ISO 13485. The ISO standards make clearly of the management requirements for quality, safety and environmental protection. Specifically, ISO 13485:2016 which regards the quality system for medical device manufacturing.
Production-grade rapid tooling
Fast and cost-effective process to create aluminum tooling, or steel tooling with rapid lead time, ideal for prototyping, design verification, and bridge production.
Over molding (2K molding) & Insert molding
Over molding is a unique multi-step injection molding process that combines two or more materials in one component together. At Sanwo, we provide special 2K molding with one mold in 2 cavities. Typical overmolding applications that we offer
Insert molding is a custom injection molding process that encapsulates components in a plastic part which need threads and holes.
3. Materials for Injection Molding
There are almost all types of thermforming resin could be used in the injection molding process. Thousands of different types of material are being chosen depends on how the parts achieve the performance, color, and quality, you design demands as well.
Plastic Material types provide in Sanwo Rapid:
Hard Plastic - Natural ABS, Food-grade ABS, PC, Medical-grade PC, PC+ABS Blend, PP, PPS, PPSU, PS, PA6, PE, PEI, PEEK, POM
Soft Plastic - TPU, TPE, TPR, LSR
Choose Sanwo Rapid for Supplying Injection Molding Parts
Fast-Turnaround Manufacturing speed
Design Analysis and Manufacturability Feedback to every quote
No MOQs, demands on low volume or large scale
Molding Expertise, advanced equipment to support In-House Production
Dozens of materials and finishes are available
Prev:Core Aspects of Precision CNC Machining
Next:How to Get Quality CNC Plastic Services