Quotes of china rapid prototype machining from clients
Views: 86 Update date: Feb 14,2023
Sanwo Rapid Manufacturing Co.,Limited is a rapid prototype and rapid manufacturing company Located in Shenzhen, China, covering more than 6000 Square Meters with a Rapid prototype factory, a mass production factory and a post finish factory. We are professional in providing all kinds of rapid prototype and rapid manufacturing services. We are your processor on one-stop service from your design verification to mass production. Recently, we got some quotes of
china rapid prototype
machining from clients, below are the details:
1. Buenas tarde, quisiera pedir un presupuesto para un prototipo de escultura de un animal 15x10x10 cm de un milodon, la idea es fresar en madera en una router cnc cama plana, para obtener mejores detalles interiores quizás pueda trabajarse por capas para luego unir con pegamento. Muchas gracias
2. Please see attached files for quotation. I am looking for 200 pieces. The items need to be ABS, colour does not matter.
3. Hello, I would like to know if your company can make an air purifier prototype for my requirement as per my design. There will be some designing required on your side too due to electronic and other parts.
4. Good afternoon, my business partner are looking to build a EV motor/engine with particular request as the size based on the vehicle size and the way the motor should work in term of maximum speed and working way. would be this something you can help us with? Thank you very much for your time. Kind Regards
5. Hi, I'm trying to find a manufacturer who can make this for me. If so can you give me some prices to make it in metal - (Aluminum, Steel, and stainless steel)(I don't want it to rust) I have 13 parts to make but I am only attaching the biggest part to make? not sure if you require it in STL or STEP so I have attached both. also, can you give me some prices on mass production and packaging? thanks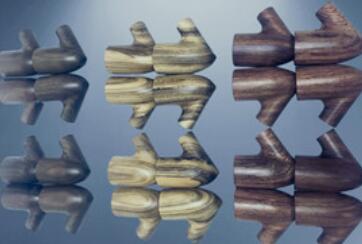 6. Hello, Can you help me? I run a small business and require an ongoing supply of these caps as per the included file. I use around 40 to 50 per month of these. They require dimensional accuracy. If they can be produced and shipped to me cost effectively, I will order a small number for initial appraisal. I look forward to your reply. Kind regards

7. Hello, we had this idea of creating plastic products thats serves in our industry. In the attached file we sent you an example of the product we are intended to ask your, and see what technologies can we use for this product to become more durable, fire and heat resistant, shock resistant.
We have the most advanced rapid prototype technology and equipment, sophisticated management and Maintain system, ISO 9001, ISO 13485, experienced engineers and skillful workers, Innovation initiative and efficient service. At Sanwo Rapid manufacturing, we set the quality of the product foremost and we take customer service as our soul and core. You are welcome to contact us: info@sanworapid.com
Prev:Sanwo Rapid - Quality Control Assurace
Next:Aspects Of Improving Injection Molding Tolerances