Quotes of Aluminum Prototype from United States
Views: 745 Update date: Feb 14,2022
Sanwo Rapid Manufacturing high accurate aluminium prototyping capabilities enable us to produce the design models for customer in fast turn around, high quality and low cost. Recently, we got some quotes of
aluminum prototype
from United States clients, below are the details:
1. Aluminum 6061; Quantity: 2; Process: CNC; Surface finish: T6 / As machined. I have a lot of small quantity parts that need to be CNC machined similar to the one provided.
2. please quote the metal sheet process and the time line. Thanks. 1) material: aluminum or stainless steel. 2) 3 pieces. 3) M4-0.7 rivet nuts
3. We require this prototype to be made in 3 separate materials: 1) 6061 Aluminium. 2) Poly Carbonate. 3) Wood. We require 6 parts made of of each material. A parts drawing is attached. The image on the right shows the actual part required and has a thickness of 3.8 cm (38 mm). Please ignore the template on the right.
4. Hello I'm contacting to see what kind of services your company provides and a quote for those services. I am currently trying to create my own company from the ground up and need someone with the machines and skills I don't have to build my products. My company will be mainly designing and selling gelball /airsoft cosmetic and decorative parts. my first question is if you are able to make parts for the sport? The second question is how much per money unit would it cost to have a 50mm wide by 400mm long (50x400mm) tube of aluminum CNC machined? After I receive a quote I will email my updated designs to be aluminum CNC machined, because all my designs currently, are 3d print models. I will sent a copy of the file to give a rough idea as to what kind of thing a want. My first order will be about 10 to 20 units, to get a start and will increase after those have been sold. As I have stated before, I would like the parts made from aluminum. I would like the surface finish of the product to be clean and ready for powder coat painting. If you are able to email me back that would be fantastic. Sincerely
5. Single prototype of an 6061 Aluminium Enclosure for a solar energy system. Very flexible to adjustments to allow the product to work. Colour preferred is white. Utilise sheet metal machining and bending to assemble components of the assembly.
6. Hi I would like a quote for the attached part. STP file and drawing are attached. 6061 aluminum, and a quantity of 1.
7. Would like a quote on what aluminium materials you have for 0.8mm or 1.2mm wire for additive manufacturing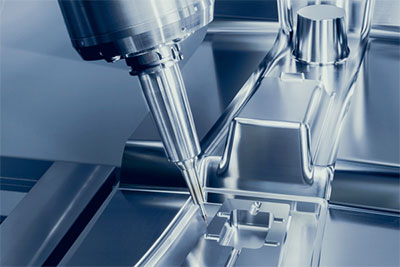 8. Could you please provide a quote for the following three parts. QTY of 2 each part. Material aluminium. Many thanks
9. Hi, I need 40 of the attached part. It is to be made of aluminium.
10. Have some magwells to make out of aluminum. Need to be anodized finish some clear"silver" and some black type 2. Lot sizes of 40pcs with 4 different styles to make.
11. I'm looking into getting something milled out of aluminum and I'm wondering do you produce one off designs?

12. Dear ladies and gentlemen, we would like to have an order carried out with you. Can you please check if you can convert the file in this way? The part must be manufactured in one piece. In addition, we would like an offer following information. Printing process: DMLS, Material: Aluminium AlSi10Mg, Size: 51.49 x 37.25 x 51.50 mm. If successful implementation, we would be interested in a longer-term cooperation.

13. Can could u cnc the file I'm going to send you by stl can u cnc into aluminum pls

14. Hi, please found attached 2 step. I need 1 of each. Material aluminum. 0,1mm tolerance

15. We need the following 5 pieces machined. 1 set from 304 SS and 1 set from 6061 Aluminium. Please see drawing for tapped holes. The entire assembly must fasten together, per the drawing. Please quote for time and cost.
16. Hi, I would like to have the attached part machined out of aluminum 6061. I am currently looking to have only 1 piece made. As machined finish is fine. The threads on the part must be functional. Please let me know cost for 1 piece. Thank you
We design fast direct CNC machining for aluminum prototypes and design tool geometry, fixture jigs and locating parts for short run Aluminum machining productions to ensure the quick set up and consistent dimensions. You are welcome to contact us: info@sanworapid.com
Prev:Advantages of On-Demand Manufacturing
Next:Why Use Prototype CNC Machining