Custom Sheet Metal Parts Manufacturing
Views: 123 Update date: Apr 15,2022
Sheet metal manufacturing has many applications across a large range of sectors, because of its high strength and also its capacity to be developed through pushing. SANWO offers sheet metal fabrication solutions that supply immediate online quotes and premium quality with no minimum order amount. Send your style today as well as have the laser cut item delivered to your doorstep, prepared to flex, create, or weld. Conversely, call us with your bending/forming requirements for a manual quote.
SANWO produces customized sheet metal components, such as brackets, plates, frames, arms, bus bars, fixtures and even more, in 2-3 days, with definitely no minimum order.
Custom sheet metal part is used in all of the aerospace, auto, robotics, and electronics sectors. It is utilized to construct anything from modern furniture to high integrity satellite components. You can make your precision devices, machine components, product enclosures from any one of the wide variety of metals we have readily available.
SANWO Builds Custom Parts to Your Design
Sheet metal can be rapidly cut into 2D profile shapes as well as created out of a variety of high-strength materials, making it ideal for rapid tooling.
With lead times beginning at 3 days, no minimum order quantities, and also low-per-unit expenses,rapid sheet metal part is an excellent option for prototyping.
Per-unit pricing decreases considerably in manufacturing volumes. Integrated with end-use materials and high throughput,sheet metal manufacturing is a widely known manufacturing approach.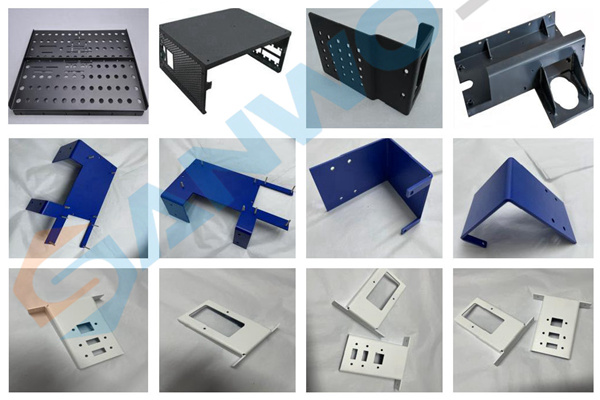 Pick SANWO for Sheet Metal Parts Production
1. Fast Turnaround & Lead Time
Rapid turn-around as well as manufactured in 2-3 Days. No minimum order, amount 1 welcome. We organize transportation and shipment, so you can maintain the focus on designing the great items.
2. Cost-effective for prototyping as well as production
Use with bending to make components making use of less material than milling. Work with our team of design professionals that provide technical layout advice and also can notify you on manufacturability and also cost-saving opportunities.
3. Quality Assurance
We take full duty for the last quality of your components. We are constantly checking our partners' ended up items to offer a dependable solution with affordable and affordable lead times.
4. Customized Metalwork
We can assist you with all type of jobs, from one-off custom layouts to series manufacturing. Our sales designers have years of knowledge in the manufacturing industry. Our clients consist of companies from different markets, consisting of maker structure, auto, marine and forestry.
5. Variety of Services
SANWO RAPID offers all the services noted above. These consist of laser cutting, EDM, metal bending and stamping, surface treatment, CNC machining and milling, plastic injection molding as well as various other manufacturing methods.
Prev:How 3D Printing is Changing the Manufacturing Industry?
Next:Quotes of Rapid Injection Molding from Australia